The strong appetite for mobile data usage has increased both network coverage and the potential of Nigeria's e-commerce market. Based on data from the Nigerian Communications Commission (NCC), mobile network coverage is currently estimated at 103% on the basis of a population size of 198 million. However, internet data penetration via GSM is lower, at 78%. A thriving e-commerce market will improve trade activity as it provides a cost-effective method of connecting producers and merchants directly to customers.
The realities of the COVID-19 pandemic have forced businesses to learn, unlearn, rethink and re-strategise their models. On the back of this, the e-commerce market has emerged as a primary route to survival, especially for SMEs. The pandemic is moving a key component of the marketing mix to online platforms; businesses need to increase their online presence and grow sales using digital tools.
E-commerce market platforms like Jumia generally bear the cost for online and offline advertising, search engine optimisation, and social media exposure for businesses on their platform. There are also special campaigns like Tech Week and Black Friday which SMEs on these e-commerce market platforms can benefit from in the form of a boost to sales volume due to high customer traffic.
Consumer behaviour is likely to shift, post-pandemic, towards e-commerce, as health-conscious shoppers are likely to avoid large, crowded markets. This should create more opportunities for direct-to-consumer models with online platforms and third-party delivery.
According to industry sources, the e-commerce market in Nigeria is estimated at USD12bn, with at least 87 Nigerian e-commerce platforms. However, its potential is still largely untapped but could be unlocked if the industry gains strong consumer trust to transact and pay online.
Jumia's volumes through its contactless delivery model, which uses digital payments and includes partnerships with Reckitt Benckiser, Procter & Gamble and Coca-Cola, has increased during the pandemic to reach 6.7 million active consumers in Q3 2020. This is 23% higher than the corresponding period in 2019.
As for logistics, e-commerce market platforms are working with digital last-mile logistics providers such as Gokada and O-Pay, to deliver products to consumers. These partnerships have given a lifeline to the okadas (motorcycle taxis), which were banned in many areas of Lagos State from transporting people.
Jumia disclosed that the supply and logistics disruptions encountered in selected locations, which also affected their food delivery business in the first and second quarters of 2020, largely subsided in Q3 2020. However, the development of the virus remains a fluid situation and is expected to drive continued macro and operating environment uncertainty.
For e-commerce to attain its full potential, the government must prioritise the tackling of infrastructure challenges and e-fraud challenges in particular.
ACQUISITION ACTIVITY
Recent acquisition activity suggests international investors are similarly bullish on the country's online retail prospects.
In March Nigerian e-commerce outfit Jumia raised $325m in capital from new and existing investors, including French insurance firm AXA, US investment bank Goldman Sachs and German start-up incubator Rocket Internet, which already holds a stake in Jumia.
One month earlier, Rocket Internet's Africa Internet Group, the parent company of Jumia, became the continent's first "unicorn" – a start-up valued at over $1bn – after receiving a €75m investment for an 8% stake in the company from AXA.
DealDey, another Nigerian online shopping start-up – which aggregates and advertises promotions on goods and services, similar to US-based Groupon – was acquired by the African subsidiary of Swiss media and e-commerce platform Ringier in April for an undisclosed sum.
DEMOGRAPHICS DRIVE DEMAND
Nigeria's emerging middle class represents a large market for e-commerce platforms to capture.
In March consultancy PwC released a report on retail prospects in Africa, which said Nigeria's middle class  – defined as households that earn between $8500 and $42,000 per annum – grew by 600% between 2000 and 2014.
By 2030, the number of middle-class households is expected to nearly triple, from 4m in 2014 to 11m, although this still remains a small fraction of the country's 170m-person population.
The expanding base of households that have access to discretionary income has increased demand for retail trade, but e-commerce firms are also benefiting from the still-rising rates of connectivity.
As of February, more than 93m Nigerians had mobile internet subscriptions, according to the telecoms regulator, the Nigerian Communications Commission (NCC). Meanwhile, a 2015 survey from PayPal found that 65% of internet users in Nigeria already shop online and a further 24% are expected to do so in the future.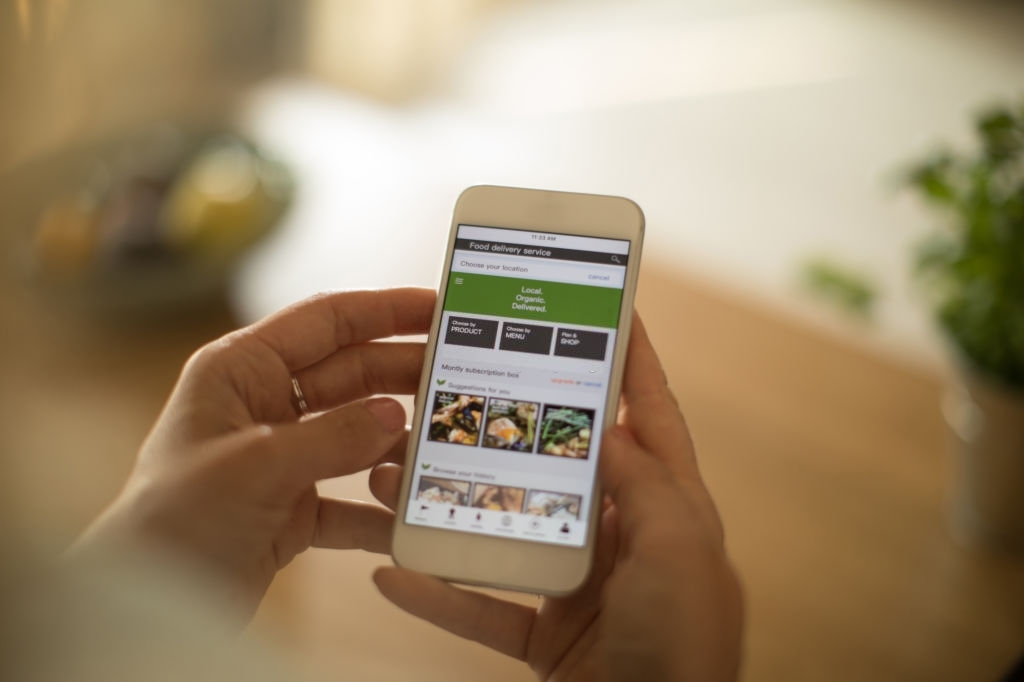 Increased access to 4G LTE services, which were rolled out across the country over the past few years, and promises of internet speeds of up to 230 Mbps should also help facilitate the uptake of e-commerce. Nigeria's emerging middle class represents a large market for e-commerce platforms to capture.
In March consultancy PwC released a report on retail prospects in Africa, which said Nigeria's middle class  – defined as households that earn between $8500 and $42,000 per annum – grew by 600% between 2000 and 2014.
E-COMMERCE EXPANSION IN NIGERIA
Nigeria is the 35th largest market for eCommerce with a revenue of US$5 billion in 2020, placing it ahead of Czech Republic and behind Israel.
With an increase of 42%, the Nigerian eCommerce market contributed to the worldwide growth rate of 26% in 2020. Revenues for eCommerce continue to increase. New markets are emerging, and existing markets also have the potential for further development. Global growth will continue over the next few years. This will be propelled by East and Southeast Asia, with their expanding middle class and lagging offline shopping infrastructure.
The eCommerce market includes online sales of physical goods to a private end-user (B2C). Included in this definition are purchases via computer as well as mobile purchases via smartphones and tablets. Excluded from the definition of e-commerce DB are the following: digitally distributed services (e.g., travel tickets), online stores dedicated to digital media downloads or streams, online stores dedicated to B2B markets, and sales between private individuals (C2C) within the eCommerce market.
The biggest player in the Nigerian eCommerce Market is slot.ng. The store had a revenue of US$6 million in 2020. It is followed by ajebomarket.com with US$4 million revenue and chrisvicmall.com with US$3 million revenue.
Store rankings are based on every store that generates revenue in Nigeria. These stores can either have a national focus and only sell in their main country or operate on a global scale. For this evaluation, only revenue created in Nigeria was considered.
One of the fastest-growing stores in the Nigerian market is mrparts.ng. The store achieved sales of about US$0.4 million in 2020. Its revenue growth amounted to 129% in the previous year.
MARKET SIZE AND GROWTH RATE
Market expansion in Nigeria is expected to continue over the next few years, as indicated by the Statista Digital Market Outlook. It has been predicted that the compound annual growth rate (CAGR 20-24) for the next four years will be 16%. Compared to the year-over-year growth of 42%, this decrease suggests a moderately flooded market. Another indicator of market saturation is the online penetration of 26% in Nigeria; in other words, 26% of the Nigerian population have bought at least one product online in 2020.
Five categories are considered by e-commerce DB. Fashion is the largest segment in Nigeria and accounts for 37% of the eCommerce revenue in Nigeria. This is followed by Electronics & Media with 27%, Furniture & Appliances with 18%, Food & Personal Care with 10% and Toys, Hobby & DIY with the remaining 8%.